Today is the day - Project 33 Documentary Release!
Thanks to the generous support of the glass community, today we are proud to release the new documentary, Project 33: An Alternative is Possible! Years in the making, the film follows Marcel Braun and an amazing crew of artists as they seek to use their art to change the world for the better.
I could never have done this without the support of Major Film Sponsors @boroartsupply and @stoked_ct, all of the Associate Producers and Operational Sponsors, and of course our Kickstarter donors, who got this thing going in a huge way!
Much love to everyone!
-Dan Collins
Click the poster to watch Project 33: An Alternative is Possible!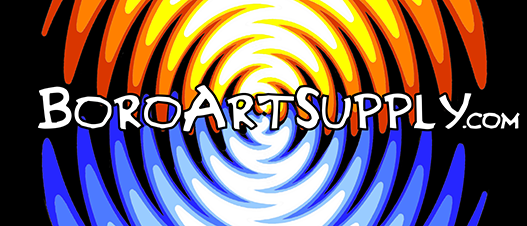 Hi I'm Dan Collins, an award-winning filmmaker from Philadelphia. For over 15 years I have made documentary films that explore underground subcultures and social movements. In 2012 I partnered with my long-time friend Marble Slinger to make a film called Degenerate Art: The Art and Culture of Glass Pipes, documenting the history of the functional glass art movement that has blossomed over the last few decades. Initially forced underground, the functional glass community is now a thriving industry, ripe with vibrant artistic energy. This movement has always been about much more than glass art, it's also about alternative lifestyle, self sufficiency, and the desire to challenge the system.
Project 33 is not a sequel to Degenerate Art, but it is a deeper exploration into this subculture, specifically the life and work of glass visionary Marcel Braun. Marcel has been a heavy hitter on the glass scene for decades, but he's got bigger plans than just blowing up the art scene. He's trying to show that a truly alternative lifestyle is possible. It explores Marcel's life-long dedication to the power of the arts, and his efforts to encourage sustainable living - leading by example with artistic collaboration, community building, and the creation of glass coins known as "Art Units", using glass techniques that have spanned centuries.
Marcel and his crew envision an ever-expanding community of glass vendors, farmers markets, restaurants, and other businesses accepting art units as a valid alternative currency. Indeed, many have already gotten on board. It may seem like a risky business trying to offer an alternative to almighty dollar, but for anyone who has dedicated their lives to the pursuit of artistic expression and social progress this is just the next step in an ongoing, underground revolution.
This film is an empowering story of artists who wish to amplify the impact of their creative abilities by investing their output right back into their community. With your support, we can bring this unique story to light in just a few short months!
Sponsorship Opportunites
Would you like to see your company logo in the opening sequence of this feature film? Ever dream of seeing your name in lights as an Executive or Associate Producer? Want to step up and help bring this film to the world? We are offering a few coveted sponsorship spots to organizations and individuals who can contribute to our post-production budget. For serious inquiries, rates, and detailed budget information, contact Director Dan Collins at DanCollinsMedia@Gmail.com.
Major Film Sponsorships are available for $10,000 (full screen logo) or $5,000 (half screen logo).
Marcel has created a beautiful new $1,000 (100 Art Unit) coin for this marketing initiative, and Major Film Sponsors will also receive $5,000 or $10,000 of these Art Units when they sponsor a logo slide.
Major Film Sponsor Logos will be prominently displayed at the opening of the documentary film (Project 33: An Alternative is Possible), and all short videos released on social media.
Funds secured for Logo Sponsorships are split equally between Dan Collins Media (film production) and Marcel Braun (for equipment upgrades for the "Starship" glass shop).
Why Should I Become a Sponsor?
Simultaneously support Marcel's ongoing Project 33 activities and help retro-fund the film production

Reach tens of thousands of potential clients, partners and customers

Receive a gorgeous, rare collection of Project 33 Art Units, which represent the pinnacle of the team's artistic and technical process thus far

Engage in a growing community of artists and companies who now accept Art Units as a trade medium